Bulk Assign Tasks in a Project
Use Case:
Need to bulk assign all the Tasks in a Project to aUser.
Steps:
Create a Project.

Create Tasks in that Project.

Go to Task List and filter the Tasks based on the Project as shown below: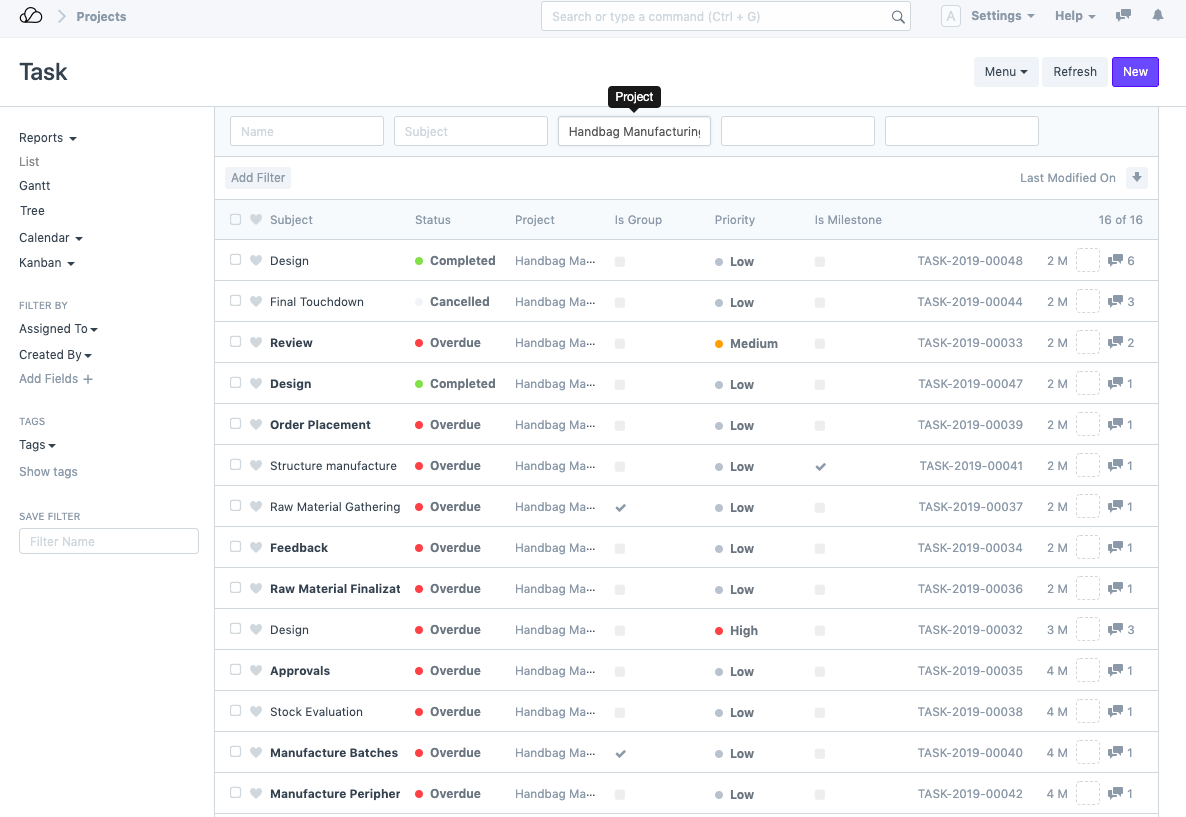 Select all the Tasks (or the Tasks you wish to assign to the User).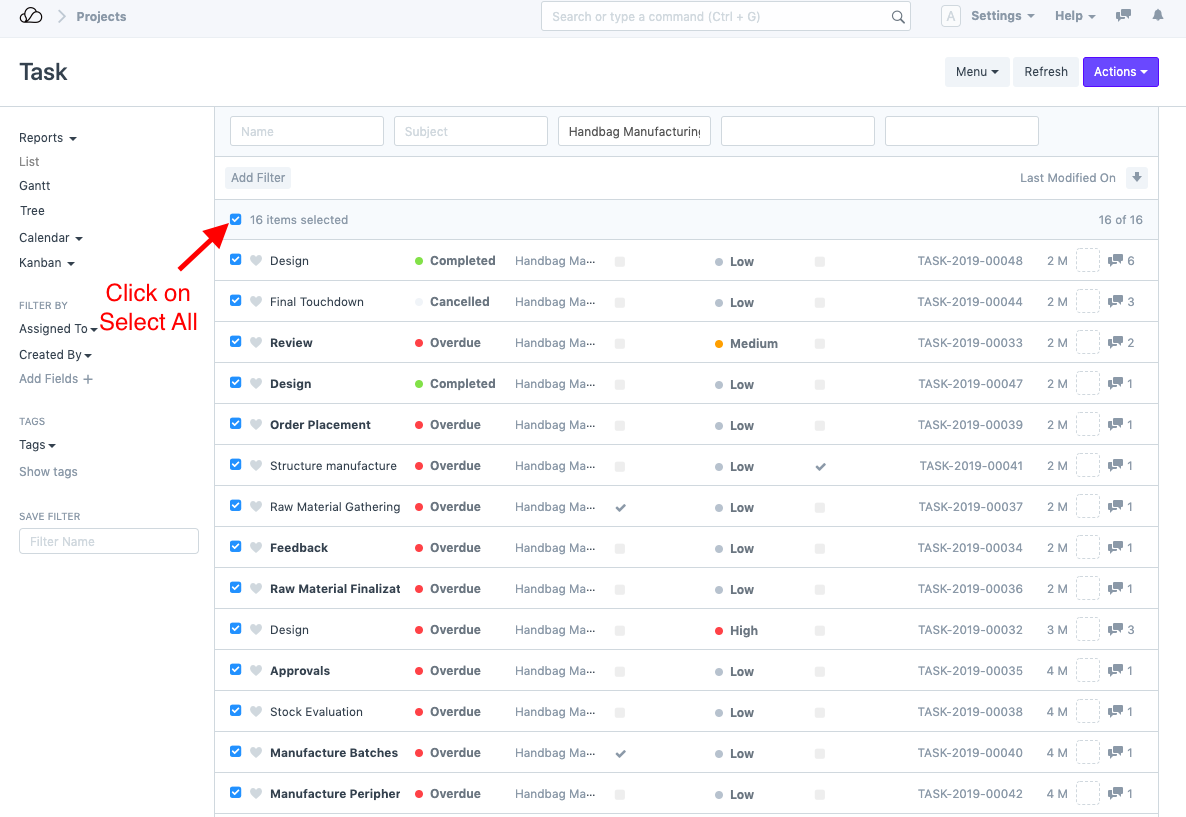 Go to Actions > "Assign To" and select the User to whom you wish to assign these Tasks.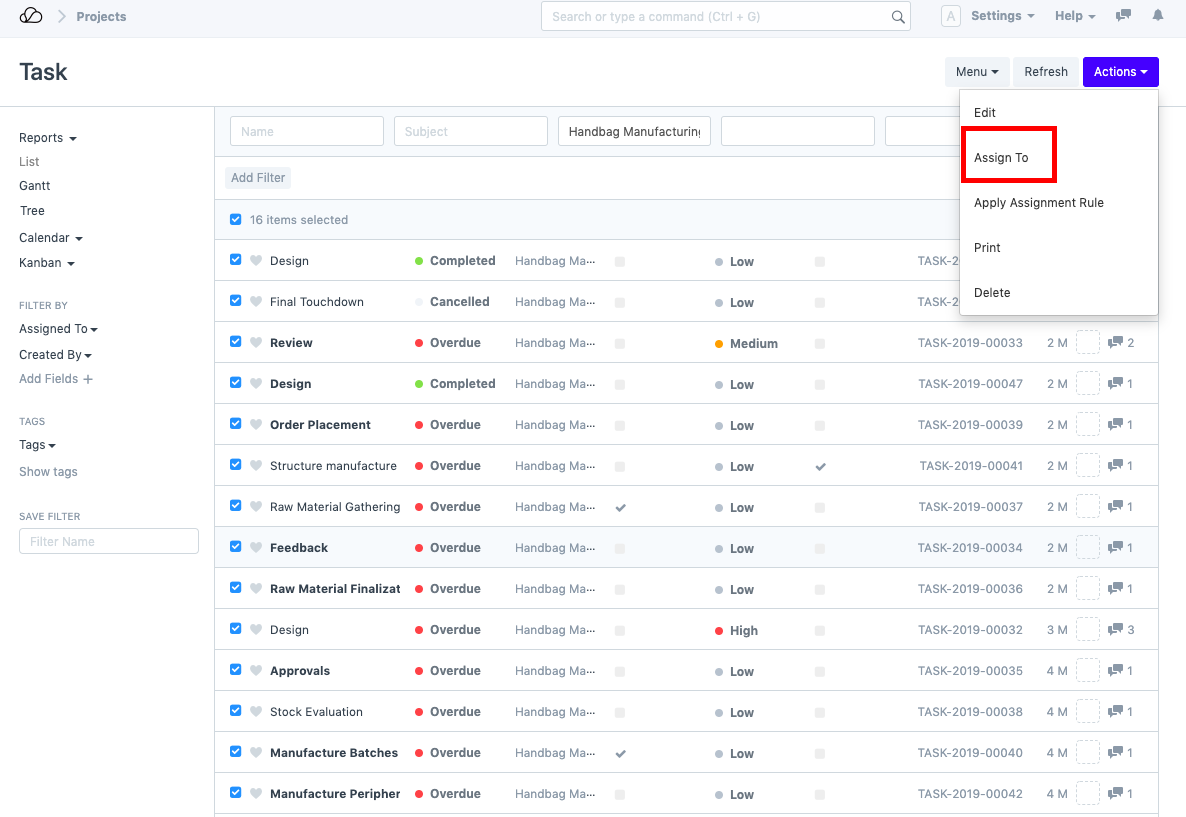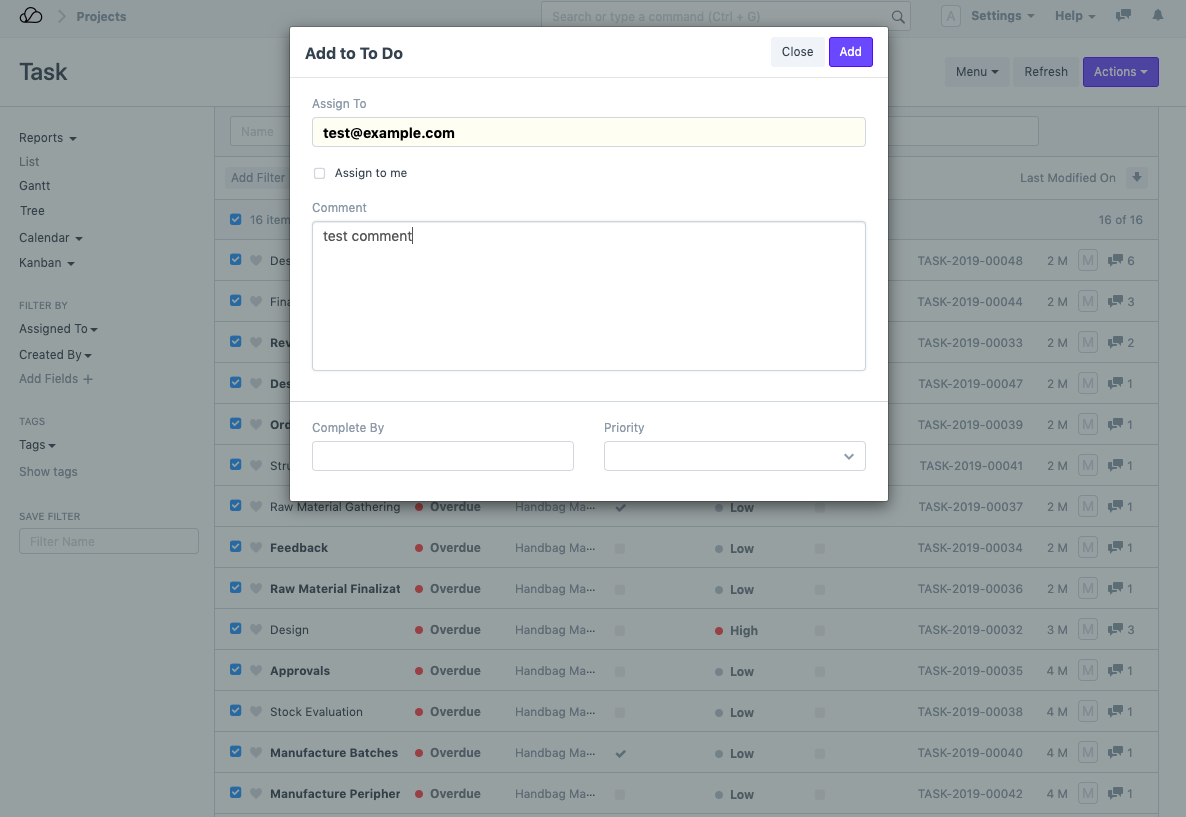 You can also enter other details such as Comments, Completed By and bulk set the Priority of the Tasks.
Click on Add.
Note: You can follow the above steps to bulk assign any documents in OneOfficeERP.