Remove Link at the Bottom of the Print Page
Question:
How to remove the OneOfficeERP link at the bottom of the page while printing it?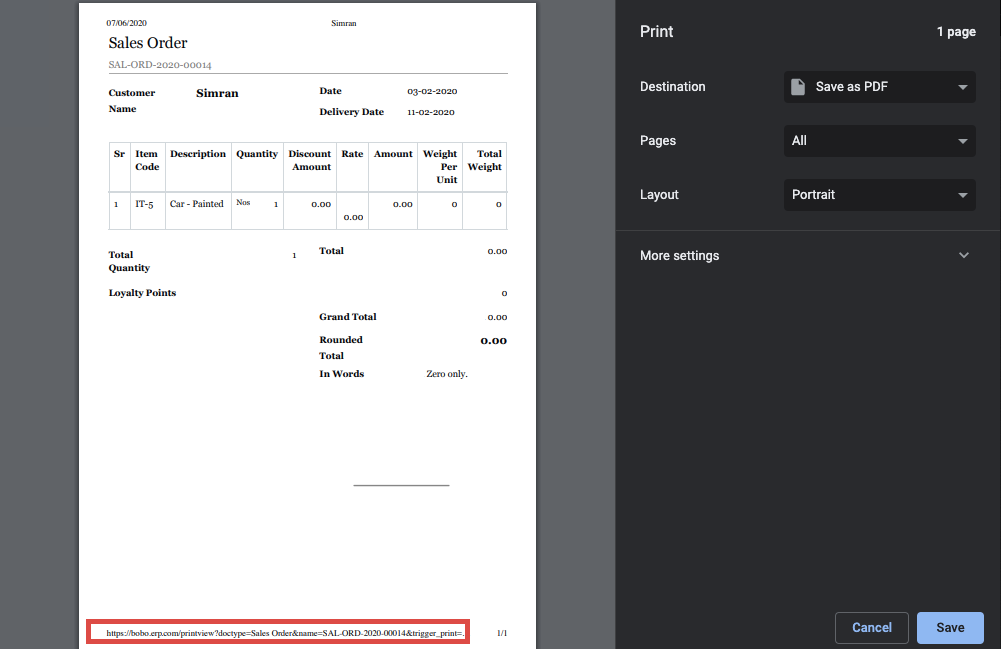 Solution:
To remove the url at the bottom of the print page, following the below steps:
Click on the Print button.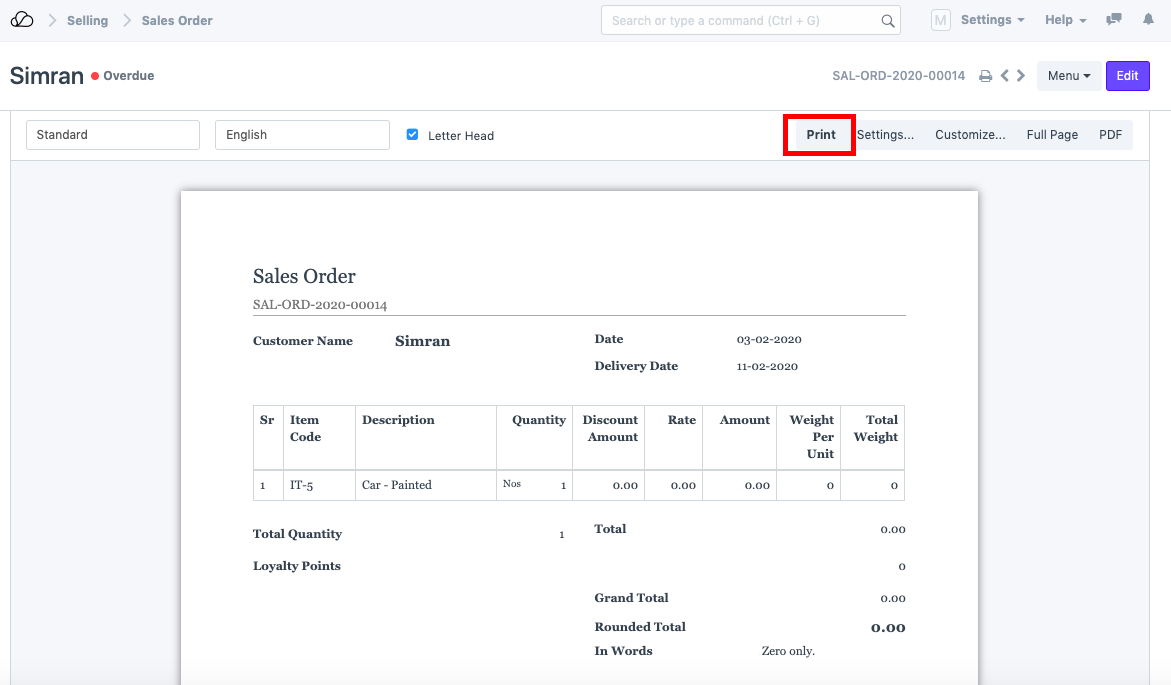 Click on "More Settings"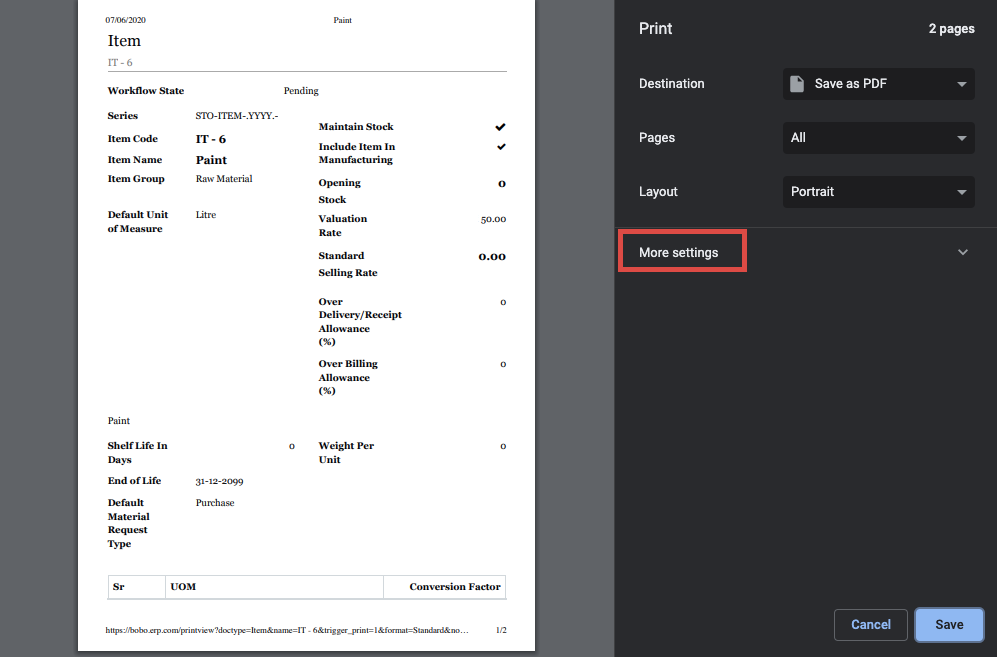 Uncheck the "Headers and Footers" checkbox.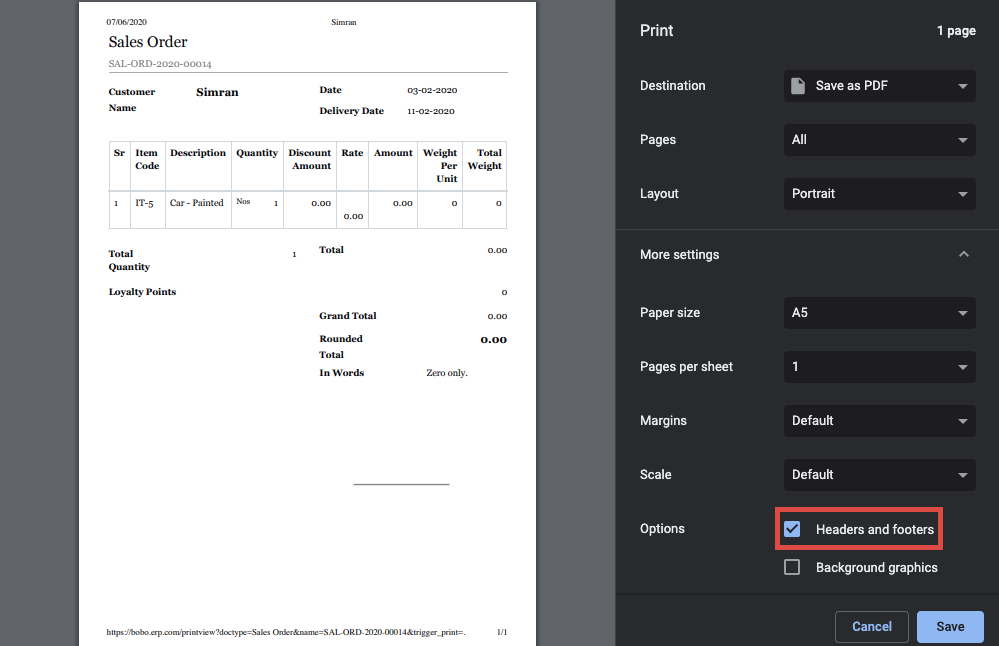 Click on Save.